Behind the Brand: Oliver Goldsmith
"Today I met a delightful young lady called Audrey Hepburn. They tell me she is going to be a big star."
-Oliver Goldsmith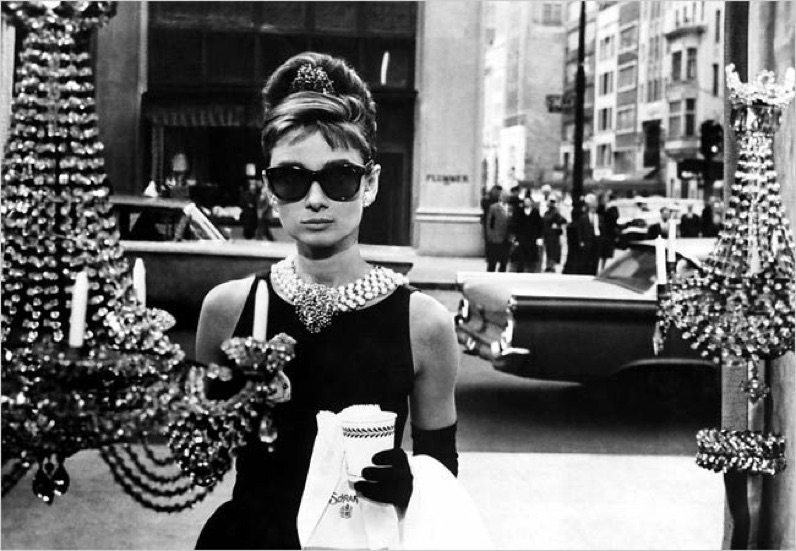 While Oliver Goldsmith is best recognized for their signature sunglasses worn by Audrey Hepburn (Holly Golightly) in the 1961 film "Breakfast at Tiffany's," they are in large part, if not fully, responsible for an eyewear revolution. Oliver Goldsmith changed the perception of eyewear from a medical necessity to a fashion must-have. So, how did this brand come to be a pioneer of the industry?
THE STORY OF OLIVER GOLDSMITH
Before Oliver Goldsmith sunglasses were worn by 20th Century icons like Princess Diana of Wales, the Duke of Windsor, Jackie O, Michael Caine, Grace Kelly, and Sophia Loren, there was just one man working as a master optician. Phillip Oliver Goldsmith took his years of experience and brilliant eye for style and craft and established Oliver Goldsmith, a British eyewear design company, in London in 1926.
He first launched his brand specializing in handmade spectacles-frames made of real tortoiseshell. During World War II, the company supplied these spectacles to the armed forces while simultaneously accommodating to civilians. Oliver Goldsmith later became the first to manufacture eyewear using acetate, giving the brand the ability to expand the collection with more experimental styles. These deliberately stylish and occasionally outlandish frame designs lead Oliver Goldsmith to be the first eyewear brand to appear in Vogue, and the first to work with fashion houses to create one-off pieces for the catwalks.
The family-run business is supported by Phillip Oliver Goldsmith's son Charles "Oliver" Goldsmith, grandsons Andrew Oliver and Raymond, and great-granddaughter Claire Goldsmith. Over several decades, the brand evolved to become known worldwide for its innovative eyewear designs. Oliver Goldsmith's reputation and standards Q E C (quality, excellence, and comfort) still stand behind every frame—which is one of the many reasons why Occhiali is a proud retailer of their vintage, classic, and timeless frames.
SHOP NOW
To shop our extensive Oliver Goldsmith Dallas collection at Occhiali Modern Optics and try them on in person with expert assistance, visit us at the Plaza at Preston Center! For questions, contact us at (214) 368-2777.