2020 Eyewear Trend Predictions | Designer Eyeglasses Dallas, Tx
When it comes to eyewear, we all have a go-to style that works for our face shape. You have that one pair that's with you wherever you go whether it's square, round, aviator, rectangular, cat eye or another classic silhouette. No matter if it's for aesthetic or practical reasons we can all agree that nothing beats the perfect pair of designer glasses. So just like in the fashion world of clothing, each season brings fresh new looks in the fashion world of eyewear. Occhiali is home to some of the best designer eyeglasses in Dallas, Tx, so we have seen all the trends that have come and gone in 2019. 2019 was a statement year in the eyewear world, but what will 2020 bring?
The New Year comes with new trends that might take you just a bit out of your comfort zone. 2019 favored bold. From oversized geometrical, patterned and bedazzled to futuristic shield sunglasses both classic and sporty in shape.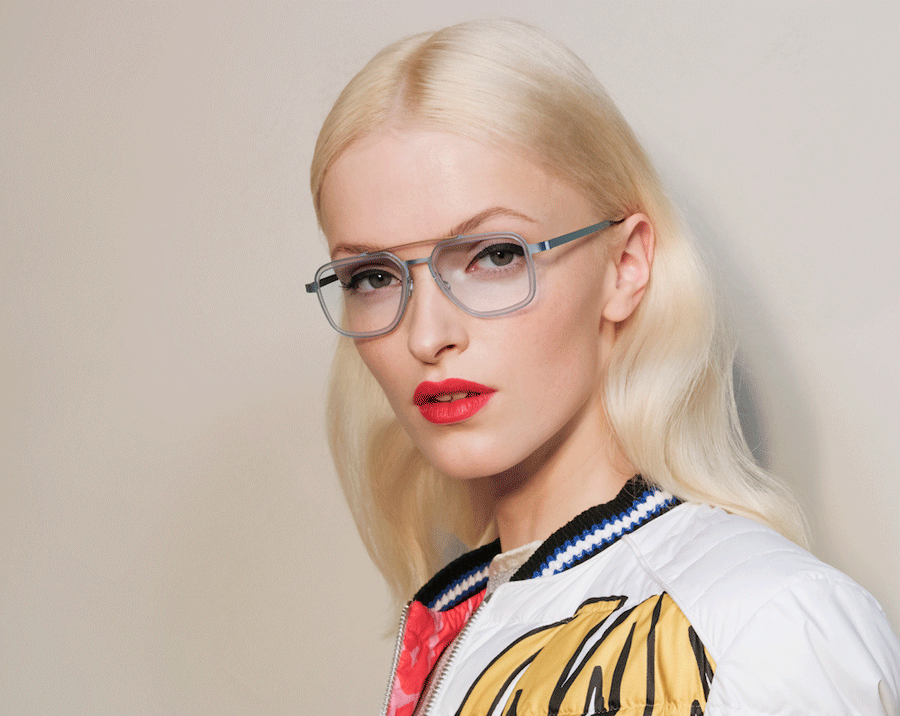 Premium optical collections are focusing on quality materials and elegant classic design in 2020. Frames are becoming more intricately detailed in the luxury high-end side of the market – a lot of clean lines mixed with exotic materials. (Done subtly is the secret) Dodging trends IS the trend. Fashionable clientele are holding out for what they view as an investment. The options that stand out in 2020 may seem simple but when done right, they make a bold yet refined statement. As one of the premier designer eyeglasses providers in Dallas, Tx, here are our 2020 trends predictions:
Crystal tints in rose, burgundy, champagne, grey, green citrine and browns are currently catching eyes. These almost act as a neutral and pair well with most outfits: the perfect classic to add to your wardrobe.
Combination material frames stays strong for 2020 but combined with exceptionally thin or thick and bold. Go for thin translucent acetate combined with thin titanium temples and/or bridge for a sharp look. If you choose a thick acetate frame, avoid black. Go with greens, champagne, crystal pinks and burgundy. If you decide to go heavier or bold, aim for details like sculpted facets, textures and steps. Don't get oversized. A tailored fit is best!
Round is still a prominent shape in the New Year and as far as color goes, the color of the year is The Living Coral. Dusted pink frames will be a staple in 2020 and definitely a head turner. Clear transparent and white frames are also a big hit with the subtle yet bold look.
Get in touch:
Want to shop the best designer eyeglasses in Dallas, Tx? Give us a call at (214) 368-2777 or contact us today for more information.
Check out some of our designer collections to see what style is the best fit for you.