STRONGER TOGETHER.
Here is how Occhiali Modern Optics is handling COVID-19.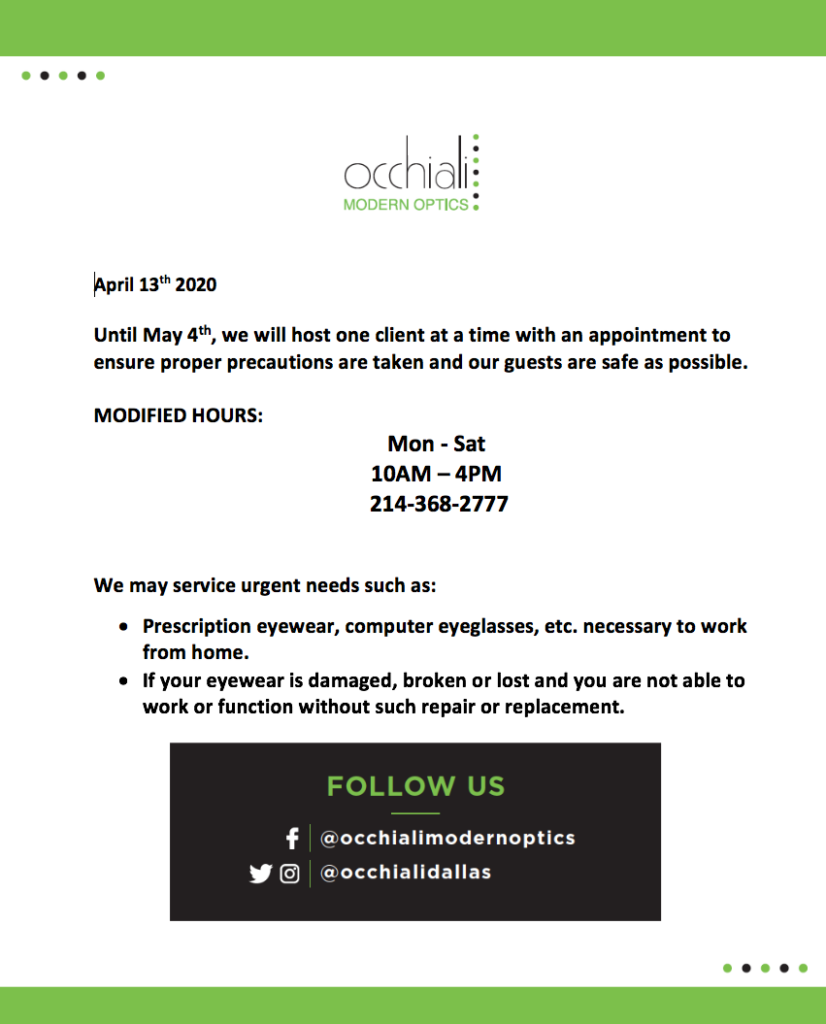 Get in touch:
Want to book your private appointment? Give us a call at (214) 368-2777 or contact us today for more information.
Check out some of our designer collections to see what style is the best fit for you.