20 Years of Exceptional Service, Lenses, and Designer Eyewear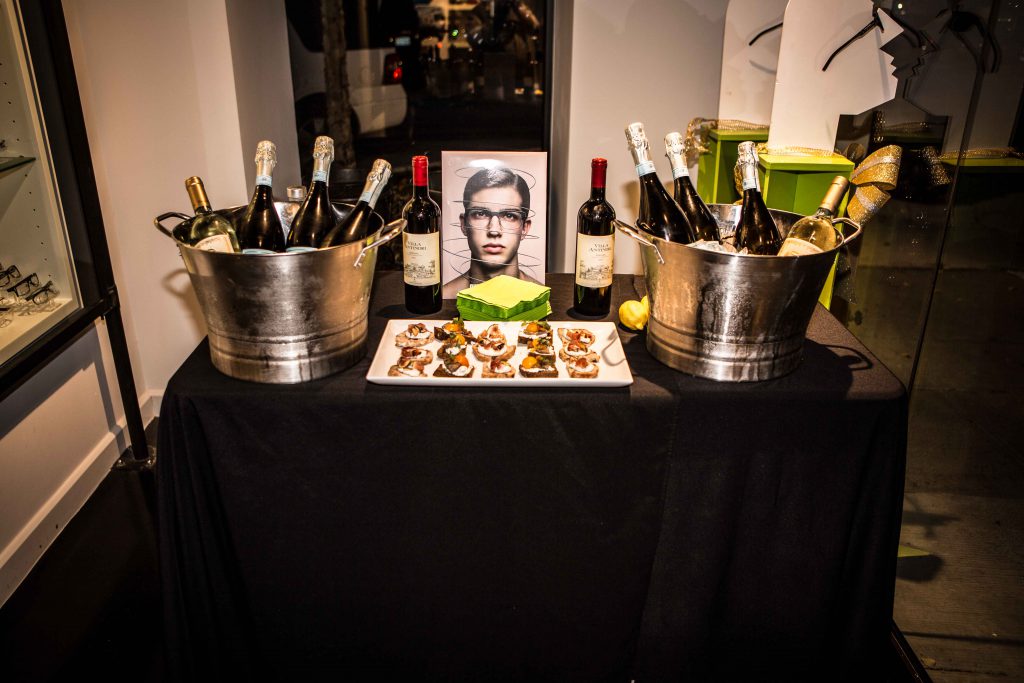 This past December we celebrated our 20th anniversary of being in business!  Since we would not have reached this milestone without our loyal clients and customers, we decided to hold a soirée in their honor.  Some of the perks of the event included an assortment of free hors d'oeuvres, wine, and champagne.  There was also live music playing throughout the night, which created the perfect environment for socializing and shopping.  Further, our guests had the opportunity to meet with and receive eyewear advice from a designer of the world renowned optical brand, Cutler and Gross.  If you are not familiar with Cutler and Gross, they have been creating high-quality designer eyewear for nearly 50 years.  They are a leader in designer eyewear and we are proud to offer many selections from this luxurious brand!
With the help of our sponsor, Essilor Vision Foundation, we were able to host a fabulous 20th anniversary event.  It was a huge success and incredibly enjoyable for the entire Occhiali team.  We cannot express our gratitude enough for your continued support of Occhiali Modern Optics.  We strive to provide you with the highest quality of service, lenses, and designer eyewear.