Fit and Fashionable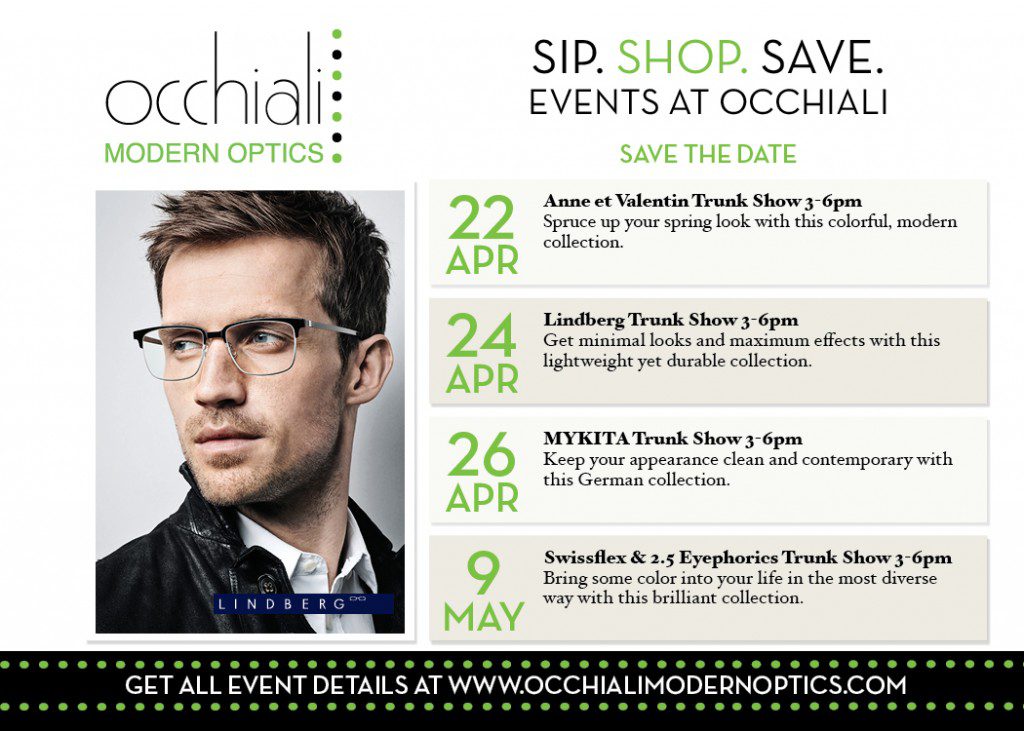 Don't Miss Our Sip. Shop. Save. Trunk Show Events!
The human eye is one of the most delicate parts of the body. As such, protecting your eyes is key in preventing vision loss due to injury or eye damage from the sun.
Unprotected exposure to powerful UVA and UVB rays emitted by the sun can lead to eye conditions such as cataracts, macular degeneration and even eye cancer. Protecting your eyes from the sun can be as simple as putting on a pair of UV-blocking sunglasses before you step outdoors.
Choosing the right pair of sunglasses
Don't make the assumption that protective eyewear is unattractive or unfashionable! It is possible to protect your eyes from the sun's dangerous rays and look your best at the same time! Here are a few tips for choosing the best sunglasses:
• Choose sunglasses designed to block 100 percent of both UVA and UVB rays.
• Keep in mind that UV protection is unrelated to the tint of your lenses. Darker lenses are not necessarily more protective than lighter colored lenses.
• If you are a skier, snowboarder or cyclist, consider UV-blocking lenses with a yellow tint, as the yellow color will help produce a sharper image.
• Green-colored lenses are often preferred by golfers as they increase contrast, making it easier to see the ball on the green.
• Choose polarized or mirrored lenses for times spent on the water or on a snowy mountain. The polarized lenses will help reduce glare from reflective surfaces such as water or snow.
Protective eyewear for sports and exercise
In addition to sun exposure, athletic activities can also pose a risk to your eyes. Although any physical activity poses some level of risk of eye damage, particular sports, including racquet sports like tennis and racquetball.
Blunt trauma injuries are the most common sports-related eye injuries and occur with a ball (or other object) collides with the eye. A severe blunt force injury to the eye can result in partial or complete vision loss. An estimated 90 percent of sports-related eye injuries can be prevented with protective eyewear.
If you play a sport involving a ball and bat or racquet, you should always keep your eyes protected. People who are active or who play sports commonly wear polycarbonate protective lenses, which are 10 times as strong as other lenses. They are designed to withstand a direct hit to the eye that might occur when playing a sport like tennis or racquetball.
No matter what your activity of choice, from sun bathing to extreme sports, keep your eyes protected. Visit our eyewear boutique in The Plaza at Preston Center and learn about all of our eyewear choices designed to protect your eyes and keep you looking your best at the same time!